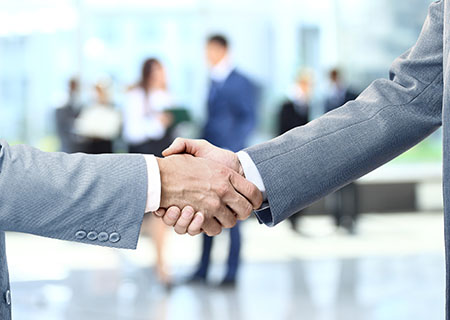 Smith Sovik's mediation practice began when colleagues asked some of the firm's pre-eminent trial lawyers and appellate advocates to use and apply their litigation experience to help resolve cases.  Today, the bench and bar continue to choose Smith Sovik mediators because of their extensive experience on both sides of the courtroom.
Currently, the Smith Sovik mediation team includes Jim Cunningham, Kevin Hulslander and Jim Lantier.  Together, these three seasoned trial lawyers all with appellate experience have over one hundred years of collective experience litigating cases, including trying several hundred cases and participating in hundreds of mediations as both attorneys for Plaintiffs and Defendants.
What sets our mediators apart?  Cunningham, Hulslander and Lantier have each carefully crafted an intuitive feel for resolving cases which comes from continuing day-in, day-out experience in courtrooms across the State.  Smith Sovik mediators know that an experienced neutral has the ability to help every party in a case communicate their priorities and concerns with sometimes difficult but productive discussions that get the case settled for the right amount of money.  Most mediations require a mediator with the experience on both sides of caption to know the true value of a case and what points must be made to each side to reach a settlement amenable to all.  Our mediators know the strengths and weaknesses of both sides of a dispute and know settlement and jury verdict values in venues all over the State.  The risks and uncertainties of litigation and trial are best expressed by experienced trial lawyers who have defended clients and prosecuted cases all over New York in both the state and federal courts.
When you need an outstanding mediator who will get the case settled for the right number, choose a Smith Sovik mediator and come see how our team can leverage their extensive and ongoing litigation, trial, and appellate experience to resolve your disputes.